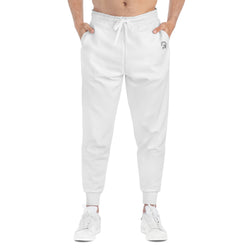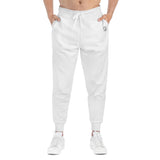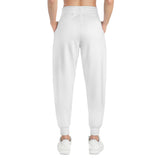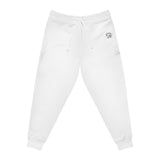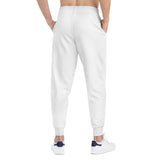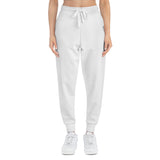 Amplify Comfy Joggers (Unisex)
Amplify Comfy Joggers
Introducing the Amplify Comfy Joggers – Your Ultimate Blend of Comfort and Style!
Unmatched Comfort: Crafted from a soft and lightweight fabric, our joggers ensure all-day comfort, making them your go-to choice for any activity.
Tailored Fit: The tapered design offers a relaxed fit around the hips while gradually slimming down towards the legs, giving you a sporty and stylish look.
Elasticized Waist: Say goodbye to annoying waistbands that dig in – our elasticized waist ensures a perfect, customized fit every time.
Versatile Pockets: With convenient front pockets, you'll have ample storage for your essentials while on the go, whether you're hitting the gym or running errands.
Cuffed Ankles: These joggers are designed with cuffed ankles, adding a touch of sophistication to your casual wear.
For Anyone, Anywhere: These joggers are your universal solution for both men and women. Whether you're lounging at home, out and about, or hitting the track, Amplify Comfy Joggers are the perfect fit for any occasion.
How to Use: These joggers are so versatile that they can accompany you anywhere you desire. Pair them with your favorite sneakers for a sporty look, or dress them up with a stylish top for a casual outing. Ideal for relaxing at home, working out, or meeting up with friends – you name it, these joggers will adapt effortlessly.
Step up your comfort game and elevate your style with Amplify Comfy Joggers – the perfect choice for everyone and anywhere! Get yours today and experience the unbeatable blend of comfort and fashion.
• 60% cotton, 40% polyester pre-shrunk fleece
• Fabric weight: 7.2 oz/yd² (244 g/m²)
• Tapered fit
• Lower rise on the front, longer rise on the backside
• 1×1 rib cuffs with spandex for stretch and recovery
• Elastic waistband with external drawcord
• Contrast color drawcord and side pockets (all body colors include charcoal gray contrast detailing except black heather, which has black)
• Pilling-resistant
Made to order
Size guide
| | | |
| --- | --- | --- |
|   | WAIST WIDTH (inches) | INSEAM LENGTH (inches) |
| S | 22 | 31 |
| M | 26 | 31 ½ |
| L | 30 | 32 |
| XL | 34 | 32 ½ |
| 2XL | 38 | 33 |
Experience a whole new level of coziness with our Comfy Joggers. These aren't just your average sweatpants; they're a declaration of unparalleled comfort and effortless style.
Crafted from the softest, highest-quality materials, these joggers are designed to feel like a warm hug for your legs. Slip into them after a long day, and you'll instantly understand the meaning of relaxation. From lounging on the couch to tackling your daily to-do list, these joggers have got you covered.
.
• 60% cotton, 40% polyester pre-shrunk fleece
• Fabric weight: 7.2 oz/yd² (244 g/m²)
• Tapered fit
• Lower rise on the front, longer rise on the backside
• 1×1 rib cuffs with spandex for stretch and recovery
• Elastic waistband with external drawcord
• Contrast color drawcord and side pockets (all body colors include charcoal gray contrast detailing except black heather, which has black)
• Pilling-resistant
Made to order
Size guide
| | | |
| --- | --- | --- |
|   | WAIST WIDTH (inches) | INSEAM LENGTH (inches) |
| S | 22 | 31 |
| M | 26 | 31 ½ |
| L | 30 | 32 |
| XL | 34 | 32 ½ |
| 2XL | 38 | 33 |